Rita Mullin | Executive VP, Programming & Development OWN: Oprah Winfrey Network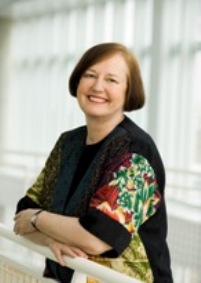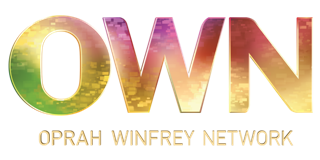 IIn this age of Reality TV, its exciting to have a Network whose programming inspires. Even more exciting is meeting one of the key women who develop and oversee that programming. Rita Mullin is the Executive Vice President of Development and Current Programming for OWN: Oprah Winfrey Network. She's been responsible for shepherding recent hits for the Network including "Welcome To Sweetie Pie's", "Married to the Army: Alaska", "Staten Island Law", "Six Little McGhees", "Life with LaToya", and fostering dozens of other pilots in development.
Prior to her role at OWN, Mullin has served at Vice President of Development for TLC, developing "19 Kids and Counting", "The Little Couple", "Four Weddings", and "Sister Wives", all critically acclaimed series'. We welcome her to the TV Writers Vault, as she shares her perspectives on creating and producing reality television for OWN.
---
Scott Manville: We're excited to have you share your time and insight with us. First, can you tell us a little bit about OWN's target audience, and your approach to finding new projects for the channel.
Rita Mullin: OWN targets women 25-54. Our focus is on finding non-scripted programs that complement Oprah Winfrey's own programs — shows with high entertainment value that have some additional levels of insight, and that resonate emotionally with our core audience. We're very story and character-driven in our approach.
SM: How did you get your start in the Industry?
RM: I've been at Discovery Communications for 17 years and started on the print side as managing editor of Discovery Channel Monthly. After working in the book publishing business and as a web producer at the company, I became director of development of Discovery Health Channel early in the life of that channel, about twelve years ago. It was a great place to learn the business. We developed "Jon and Kate Plus 8" and the "Duggar" family show there, both of which went on to have long lives on TLC.
SM: How is OWN unique from other cable channels, from your position and experience?
RM: So many channels have to struggle to define their brand, to differentiate themselves in the noisy cable environment. Our channel launched with one of the most recognized brands in television. Our goal is to develop good cable programming that feels true to that brand, while based in what we know people watch on cable in primetime. So every show really needs to first be entertaining, and then layered on that we look for surprising insights and emotional honesty. We also work to ensure that the channel has a good dose of humor and isn't too earnest.
SM: What is the key to creating a great reality series, from idea to air?
RM: A great reality series is about strong characters and great stories–the same two things that define all literature. Whether we're working on a docu-soap or a closed-ended recreation-based series, I look for both. Even in more formatted series I look for loose formats that will reveal character. Undercover Boss, for example, is a great format that delivers all those things. I also like to dig a bit below the surface to feel confident that the people and their stories will remain interesting to viewers over the long term. One-note shows can be the flavor of the month, but when people move on to the next flavor of the month, what have you got?
SM: It seems that much of the success for any show is in casting the right people. Are there any common threads of personality or other factor that you look for?
RM: I'm always looking for people who are bigger than life but who have great heart. I don't find mean spirited people interesting. I don't mean they can't be edgy–in fact, I like edginess–but I want there to be more than meets the eye.
SM: How do you know if a particular family, individual, or group would be able to handle a production crew in the middle of their lives?
RM: I think people under-estimate the impact that doing a series will have on their lives. We work closely with the production company to ensure the participants thoroughly understand their participation in the series before the cameras roll.
SM: In dealing with the many talented Producers involved with your shows at OWN, what do you like to see most in any Producer you work with on a show?
RM: I like to see a history of producing successful programs in the same genre. For example, I would hesitate to hire a company to do a recreation-based show if their experience was only in formats or docu-soaps. It doesn't mean we wouldn't move forward, but we would be much more involved in the staffing to ensure that the show team had the right skill set.
SM: If a project you like is delivered by a Production Company you haven't worked with before, how much of a negative bearing does that have on your decision? Or does a great idea conquer all hurdles?
RM: We have done a number of shows with companies I hadn't worked with before. I look at their track record with similar shows. And if it's a great idea or they have unique access to a world, but the producers are inexperienced, I might pair them with a production company with more experience with that type of show. That way everyone wins.
SM: Its exciting to see some of the new reality-based programs in the pipeline from your company. Are you seeing docu-style reality series formats as a large part of OWN's future? Can you bank on that genre for Ad revenue return like you might with a hit scripted series?
RM: Docu-soaps offer lots of opportunities for ad sales. I haven't done scripted, having grown up at Discovery, but I think that reality series offer ad sales terrific opportunities.
SM: What advice can you give to Producers developing projects to pitch to OWN?
RM: Come prepared. Watch what's on our air, check what we've announced in the trades, and if possible, come with a strong sizzle tape. The tapes help us to see the characters but also give us a sense of the visual style you have in mind. There are only so many ideas–sometimes a fresh approach to a familiar theme can win the day over a new idea that is not as well thought through.
SM: What do you like to see on TV, when and if you have time to enjoy it?
RM: I love strong characters and stories. When I have time, I like to watch scripted shows, myself. I think we're in a golden age for scripted right now, and they often inspire my thoughts about making our own non-scripted shows stronger. I'm very excited that Tyler Perry is producing a brand new sitcom and a new dramatic series for our air later this year. They feel like a perfect fit for the network.
SM: Thank you, Rita. We look forward to your continued success at the Network.